About Us

   Our mission is to provide an uplifting, comfortable, soothing environment that allows students of all levels and experience to be honored for their unique differences, limitations and talents.
   To create a sense of community that looks for the good in all people and all things. Knowledgeable teaching in a friendly, compassionate, and creative setting. Creating a sanctuary that
   challenges the mind, heals the body and strengthens ones' spirit. A community atmosphere that promotes health and well-being by teaching skills that you can take off your yoga mat and
   into your everyday life. Morning Breeze Yoga Studio's values include gratitude, compassion, respect, integrity, professionalism and lifelong learning. 

  About Jennifer

    Jennifer Lerche is a Registered Yoga Teacher, certified with the Yoga Alliance. She completed her Yoga Teacher Training in 2003 at The Yoga Center of Columbia. She is a Licensed
    Spiritual Health Coach.

   Jennifer came to yoga searching for an alternative way to manage her chronic back, muscular & joint pain & fatigue. Because of her personal experiences, she has compassion & 
   understanding for those who feel limited by their physical abilities. 
 
   She has found balance in her own life by doing yoga, changing her diet, taking Juice Plus+, reducing stress and growing spiritually. Her love for yoga
   shines through and is evident in her teaching. She enjoys helping her students find what they are looking for through yoga.
 
   Yoga has been a wonderful catalyst in her life, as well as the lives of her students. Her students are particularly impressed with how quickly their flexibility
   & strength improve. They also love the way they feel when they leave each class.  
 
   She invites you to try Yoga and see for yourself where it might lead!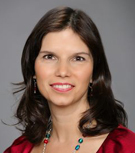 Yoga balances the physical, mental and spiritual aspects of ourselves. Yoga is comprised of postures, breathing exercises and meditation.
The postures stretch, tone, and strengthen muscles, joints and spine. They also stimulate internal organs, glands and nerves. By releasing physical and mental tensions, the postures liberate vast resources of energy.
The breathing exercises revitalize and cleanse, while the practice of meditation brings increased clarity and inner peace. As we practice yoga we become more and more aware of the inter-connectedness of body, mind and spirit.
As body, mind, and spirit are more deeply integrated, our lives begin to flow with optimal ease, energy and intelligence.
Better Posture
Reduced Stress
Increased Energy
Think More Clearly


Greater Relaxation
Just Feeling Great!
Increased Strength
Deeper Concentration

Encourage Weight Loss
Intelligent Back Care

Improved Circulation
Improved Breathing
Enhanced Flexibility
Enhance the Immune System
Improve Spine Suppleness




Check In:

If you are new to the studio, please arrive 10-15 minutes before class begins. This is the time to ask any questions and let your teacher know of any injuries or health issues you may have. *Please check with your doctor before starting any new exercise program. Remember it is ok to rest, skip, or modify a posture. Trust your body's wisdom.

Be on time: Please settle in on your mat 5-15 minutes before the start of class. Each class has a beginning, middle and end which contribute to your experience. If you come in late, not only will you miss something but you will disrupt the class experience for someone else as well.

Shoes, Bags & Cell Phones: *Please no shoes on carpet. Your shoes are to be placed in cubbies along with other belongings. Please leave cell phones in your car this is your time to find inner peace.



Refrain from wearing strong scents:

Many people are sensitive or allergic to various scents and fragrances.

Clothing: Please wear comfortable, light, non-restrictive clothes.

Leaving Early: If you absolutely have to leave early, be sure to leave before the other students begin their savasana. Leave quietly to avoid disturbing others.

Food, Water and Gum: Please refrain from chewing gum in class. Drink plenty of water before and after class. Try to keep your meal light before you practice (yoga works all the internal organs, glands and muscles). 
 
Drop-In Classes: Students already registered for the current session of classes may drop-in to additional classes for a $13 fee. Students not registered for the current session of classes may drop-in to any class for a $14 fee.
 
Make-Up Classes: Missed classes can be made up at any time as long as you are registered for the current session. You may make up a class in anticipation of an absence.
 
Inclement Weather Policy: If we need to cancel classes due to hazardous weather, we will place a cancellation message on our website www.morningbreezeyoga.com and also send an email to students. Please feel to call 443-340-8672 for any clarifications.
I have been a student of Jennifer's for about 4 years now.  She is a wonderful teacher who is careful to meet each student's needs.   I find myself looking forward to every class I can attend.  They start my mornings off in a beautiful state of mind and body.   I have gained a great deal of flexibility, strength and a balanced way of viewing the world.    I feel that my overall health has improved during these last four years.  I started because of a back injury and think it is one of the best things I have ever done for myself.   I find that Yoga is great for the stress of everyday life.   I would encourage anyone who is considering yoga - or the need for more exercise in their lives to give her classes a try.  Yoga is invigorating and relaxing - just go for it! 

Babs C. - Westminster, MD

After five years of taking yoga with Jennifer I am continually impressed with her skills as a yoga instructor.  She tailors each class to meet the needs of the students and encourages us to strive to improve and to embrace yoga as a means to better health and well being.  Students who are new to the practice of yoga are guided and helped in an open and supportive manner.  I would encourage anyone who is even thinking about taking yoga to give it a try and I guarantee that you will find it relaxing and satisfying.

Lisa C. - Hampstead, MD

2301 Morning Breeze Drive  
Finksburg, Maryland 21048

 


Use back sidewalk and go downstairs.


 
From Westminster
East on Route 140/Baltimore Blvd. Right turn on Kays Mill Road. Right turn on Country Woods Court. Right turn on Morning Breeze Drive. First house on the right 2301.
 
From Owings Mills
North on I-795 towards Reisterstown. Take Exit 9B towards Westminster-Route 140. Left turn on Kays Mills Road. Right turn on Country Woods Court. Right turn on Morning Breeze Drive. First house on the right 2301.
 


From Eldersburg


North on MD-32/ Sykesville Road. Right turn on Route 91/Gamber Road. Left turn on Deer Park Road. Right turn on Kays Mill Road. Left turn on Country Woods Court. Right turn on Morning Breeze Drive. First house on the right 2301.
 


From Hampstead


South on MD-30/Hanover Pike. Right turn on MD-91/Emory Road. Right turn on Route 140. Left turn on Kays Mill Road. Right turn on Country Woods Court. Right turn on Morning Breeze Drive. First house on the right 2301.
Location 2:


Carroll Chiropractic Center
Fairground Village
 
330-140 Village Road Unit 9A
Westminster, Maryland  21157